Desert Pack



"Desert Pack was designed for desert hiking. Made from Ultra Weave and dyneema mesh (our most durable fabric combo yet). It has a tad more volume when compared to the V2 to acccomodate for long water carries and shoulder season conditions. Side pockets are roomy and adjustable and easily fit two water bottles. First ever integrated stake pocket on the front mesh. Bottom and shoulder strap pockets."


400 and 800d Ultra Weave (UHMWPE/Polyester blend laminated to a .5 mil film), dyeema mesh, 3/8″ Evazote foam, spacer mesh, 15mm nylon webbing, aluminum adjustable tension hook, 1.5″ nylon webbing hipbelt, plastic hipbelt buckle.


More Info



Weight: 526 g, 18.6 oz; 583 g, 20.6 oz
Volume: 37L, 43L
Size: 17", 19"


More Photos





︎ $270
17" ︎

︎SOLD OUT︎


19" ︎ ︎ Add to cart ︎
---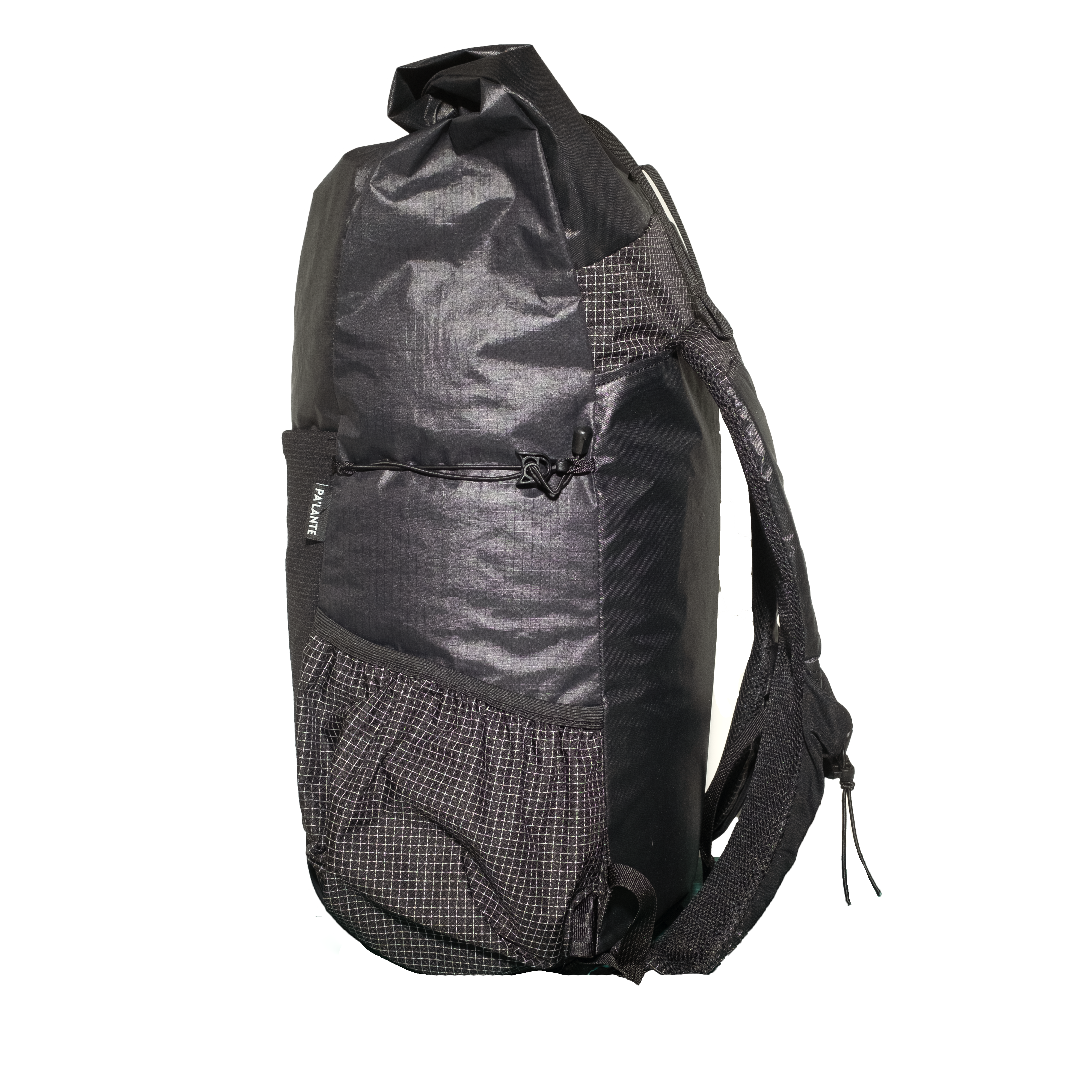 V2

"V2 is the evolution of the original Simple Pack. Strap, side, and bottom pockets carry what you need access to. V2 is for light, low volume pack weights. Frameless, but includes a stashable hipbelt for when you are leaving town with a full bag. "



V07 & V21 w/ cire finish, 210D HDPE nylon, gridstop, 3/8″ Evazote foam, spacer mesh, dyneema and nylon-spandex meshes, 15mm nylon webbing, aluminum adjustable tension hook, 1.5″ nylon, webbing hipbelt, plastic hipbelt buckle

Weight: 476g;,495g; 16.8 oz, 17.5 oz
Volume: 31L; 37L
**16" torso fits 5'2″-5'8″. 19" fits over 5'8"**
More Photos
︎ $240
16" Torso Length ︎

︎SOLD OUT︎


19" Torso Length ︎

︎SOLD OUT︎
---
Joey


" Joey is built for total accessibility. Designed around carrying water up front to distribute weight efficiently. The shoulder straps are made from two layers of 3d mesh that stretch a bit and mold to your shoulders. They are nice and wide, which helps when loads get a little heavier. The main pockets on the straps both fit a 500 ml bottle. Under those there are little stash pockets for small things. The side pockets and bottom pocket give tons of reachable space for all you may need throughout the day."


100D robic nylon, 210D PU coated nylon ripstop, 70D PU coated nylon ripstop, durable stretch woven, spacer mesh, nylon/spandex meshes, 15mm nylon webbing, aluminum g hook

Weight: 346 g; 12.2 oz | Gridstop: 428 g; 15.1 oz
Volume: 24L
Size: 18″ torso length (one size)


More Photos




︎ $240
Black ︎

︎SOLD OUT︎


Burgundy ︎

︎SOLD OUT︎



︎ $260
Black/Gridstop︎

︎SOLD OUT︎


Burgundy/Gridstop︎

︎SOLD OUT︎



---
Ultralight


"Ultralight is our pack for ultra-minimalists. It maintains the signature features of our other packs, but in a smaller, lighter form. Low volume, no frame, and no stashable hipbelt. Ultralight uses a blend of woven and laminate fabrics for light weight yet high durability.

V21 w/ cire finish (custom Dimension Polyant, VX-series laminate fabrics), 100D robic nylon, 210D PU coated nylon ripstop, 70D PU coated nylon ripstop, 3/8″ Evazote foam, spacer mesh, nylon/spandex meshes, 15mm nylon webbing, aluminum adjustable tension hook

Weight: 329g; 11.6 oz
Volume: 26L
Size: 18″ torso length (one size)

︎ $240
Black ︎

︎SOLD OUT︎
---
Grid Fleece Hoody


Baselayer hoody with a kangaroo pocket.

Recycled Polartec grid fleece. Spandex/ poly combo for good stretch and breathability.

Weight: around 12 oz for M size med
Size: XS, S, M, L, XL mens and women's sizing

︎ $90
Black ︎ ︎REDESIGNING ︎
Yellow ︎ ︎REDESIGNING︎
Cyan ︎ ︎REDESIGNING︎