Info
shipping
• tracking info will be sent to you once the order is shipped.
• hikers: if you are sending to a post office, make sure to put the full address of the post office, not just the town and zip code.
• we ship orders 2 times per week. if there is a delay with your shipment we likely are on a trip and will return shortly.
• if your tracking info says "in transit" but is taking longer than expected, all we can do is wait. it will be updated eventually. there is no one we can reach out to for more help.
international shipping
• if duties/taxes are not paid in advance at checkout, the buyer is responsible for any duties/taxes that may be charged by their resident country upon the package's arrival.
• if a package is refused and returned to sender, we will deduct any fees associated with the return shipment from your refund.
• once the package lands in the destination country/customs, it's out of our hands.
• please be patient. we can't contact anyone regarding delays. please notify us if the pack has been "returned to sender."
warranty
• our warranty policy applies only to packs less than 2 years old.
manufacturing defects 
• we take full responsibility for manufacturing defects. reach out out to us and we will send you a replacement pack asap at no charge to you.
• examples of manufacturing defects: ice axe loop caught in the wrong seam, elastic shock cord not secured properly, misplaced or missing bartacks, incorrect buckle placement, etc.
wear and tear 
• we expect your pack to last your full thru hike. reach out to us if there is an issue that renders your pack unusable and we will look over what is happening. we will often replace the pack if it seems to be used under normal circumstances encountered while hiking. (replacements may not match your original order, as they are inventory dependent).
• things we don't cover under warranty: broken buckles, fabric tears unrelated to stitching issues, zippers, seam creep from sustained heavy loads, non-catastrophic torn seams, and partial delamination following heavy use.
• we do not accept returns or provide warranties for replacement packs. 
repairs 
• we don't offer repairs. we encourage diy repairs, seeking out a local repair service like a tailor or bagmaker, or outdoor gear repair services like mountain soles or rainy pass.
• please understand that this pack will not last a lifetime under heavy use. we have tested and used these packs extensively and deem them sufficiently durable for thru hiking.
• preventative maintenance goes a long way with our laminate fabrics. if you notice any separation between the internal film and the outer fabric, gear repair tape can be used to limit the spread.
• broken buckles etc: replacement buckles and other parts are available for purchase under parts & accessories.
emails
• please read the entire info page before emailing us to make sure your question isn't already answered.
• we do not do any custom work.
• for further questions contact us at general@palantepacks.com
• please be nice ☮. we're hikers just like you. if something's up with your order we'll make sure it's fixed.
• we answer emails 2-3 times per week, and sometimes we're out on trips.
• we do not tolerate or respond to aggressive emails. if you're chill we're chill.
returns
• email us to return unused products within 2 weeks of receiving your order.
• we do not provide return shipping labels.
• we do not accept returns on products marked "all sales final"
exchanges
• if you ordered the wrong size and want a different size, email us for a return, send the item back and then order the new one. we will refund the original order upon receiving the return tracking information.
pack sizing
• our pack measurements refer to the length of the back panel from the highest point between the shoulder straps to the bottom of the panel.
• generally speaking you want to choose the pack that is smaller or equal to your personal torso length. you want the bottom of the pack to sit at or above your tailbone.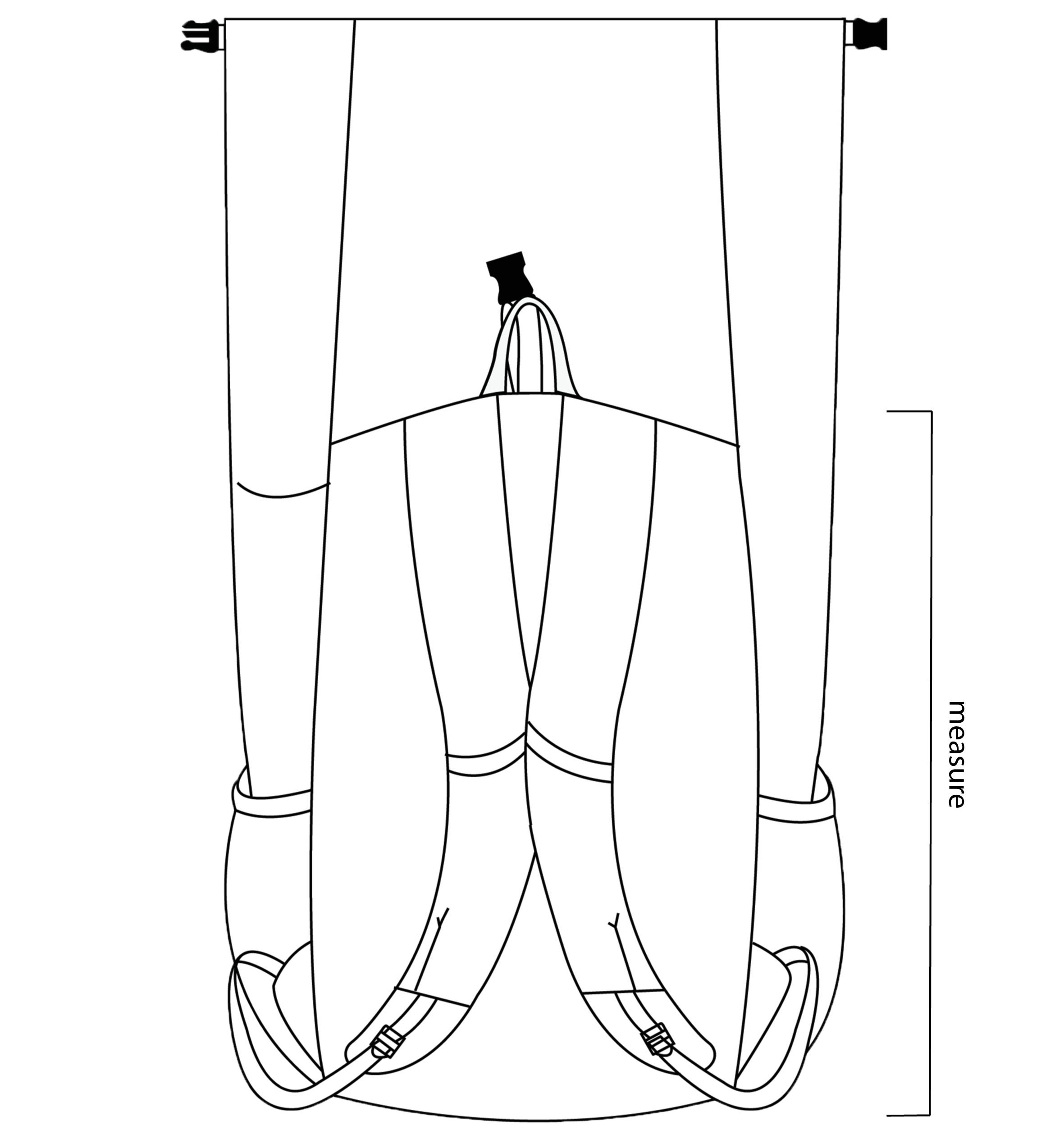 retailers
• we ♥ our retailers, please shop from them when possible if it makes sense for your location. please be nice to retail employees and respect their time ☺
• some of our retailers are brick & mortar, some are online only, and some are both. brick & mortar stores are marked with a ⌂
• it's always worth reaching out to retailers ahead of a visit if you're looking for a particular item.